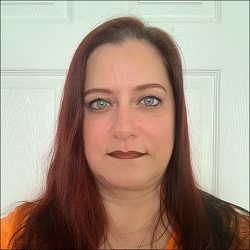 Tracey Tanner, LMT, CCT & Master Reiki Practitioner
MA#92118
Reiki Master since 2013, Certified Cupping Therapist and Licensed Massage Therapist since 2019.
Tracey Tanner has a solid background in business and customer service. She has been practicing Reiki since 2013 and in 2019 additionally became a Licensed Massage Therapist to broaden her services. Tracey was born and raised in Kansas then she moved to Chicago, IL. where she lived for 14 years. In 2015, Tracey relocated to Winter Garden, FL. along with her family. She enjoys helping people feel their best and has dedicated her life to this purpose.
"I strive to ensure all clients enjoy and reap all benefits from the customized therapy received"~Tracey Tanner